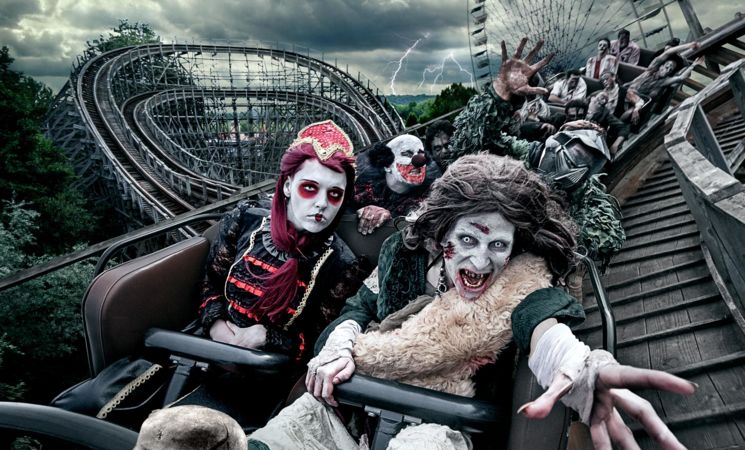 Description
Tremble with fear on an autumn trip to Walibi!
Attend Belgium's biggest Halloween event. Haunted houses, monsters and scare zones are on the cards for these days of horror.
Families are welcome until 5pm. There is a haunted house for children where witches tell them surprising stories… Tricks galore at the Magic Show to delight the children, and adults too!
After nightfall, monsters each more scary than the last come out from 6pm. Too late to escape… Head to Black Rose where you will find a family with strange tastes and customs. Do you dare enter the door? Many have entered but nobody has ever come out…
Halloween in Walibi features 8 haunted houses, 7 scare zones and 4 shows!
Opening
From 16 October 2021 to 7 November 2021
Prices
Location