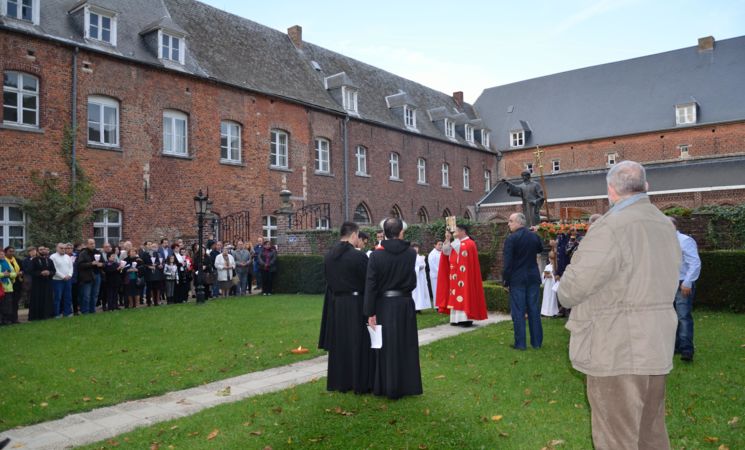 Description
Attend the Grande Procession du Saint-Sang during September at Ophain-Bois-Seigneur-Isaac!
The origin of this procession dates back to the 15th century. In the corporal of the Chapel dedicated to Our Lady of Consolation the parish priest of Ittre found a fragment of a consecrated host which began to bleed when the priest took it into his hands. In 1410, the Bishop of Cambrai recognised the miracle and allowed the chapel to become a place of pilgrimage. A priory was established and quickly became autonomous and became an independent abbey a few years later (1416).
In January 2010, the abbey became a monastery of the Lebanese Maronite Order. The Abbey remains a sanctuary for the Holy Blood. The relics of Saint Charbel Makhlouf were brought there.
Opening
The 12 September 2023
Location