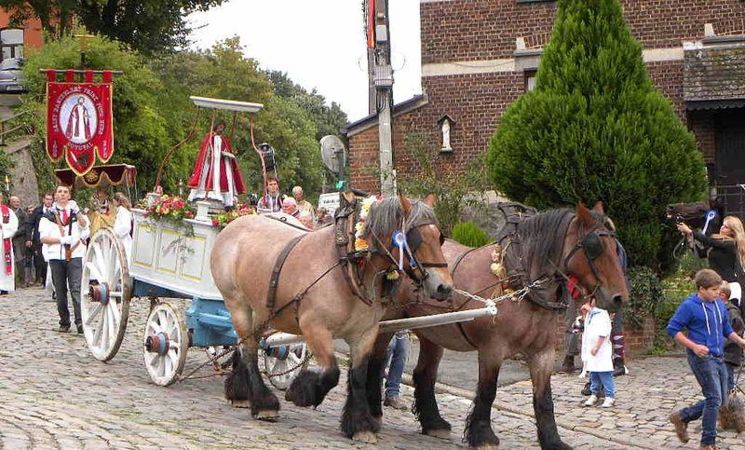 Description
The Tour de Saint-Barthélemy is a procession that takes place every year on the first Sunday after 24 August, in the village of Bousval in southern Walloon Brabant. There are written records of this religious event as far back as the 17th century!
The procession takes the statue of the saint (on a cart pulled by two Belgian horses) around the streets and fields, travelling 5km and stopping in 7 chapels.
It is led by riders and horses pulling carts. They travel faster than the rest of the procession and finish well ahead. The band, clergy, worshippers, villagers and curious participants make up the rest of the procession. The horses and riders are blessed when the cart arrives at the square by the church.
Location