Nestled in a green setting, 20 km from Brussels, the Adventure park in Wavre offers 28 treetop adventure courses. Awaken your adventurous soul and scale some heights in the 280 games in the trees.
A Family Treetop Adventure Park
In the heart of Walloon Brabant, go from tree to tree to conquer Adventure Park's 28 courses and 280 games. The courses in the trees are adaptable and suitable for everyone: young and old, less sporty types and athletes. There are different courses available depending on your age. Have no fear: ground instructors are there to help you overcome obstacles. Play areas are available for children from 4 years old. On summer days, you will be delighted by the coolness of the area in the shade of the big trees of the park.
The courses are totally safe, thanks to a continuous lifeline that follows your every move. You will also be able to defy the laws of gravity, held by a gigantic net.
Take your time: you do the routes in the order you want, as many times as you want. Scale some heights by sliding on one of the 44 zip wires with a total length of 3 km! You will be able to slalom between the trees thanks to the first 320-metre zip wire with twists and turns in the Benelux region.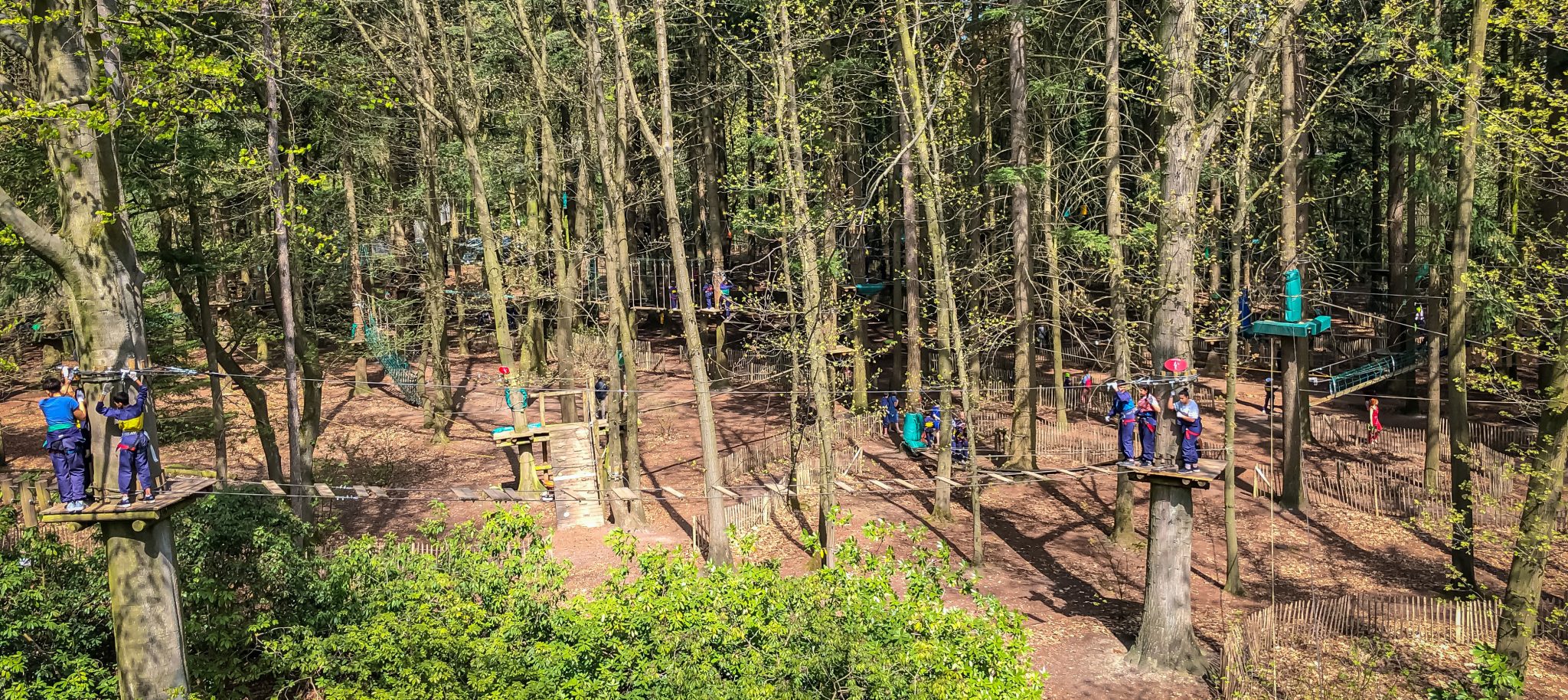 Dare you try one of the 5 jumps in the park? The Forest Jump will cushion your fall in an inflatable 100 m² mattress. Catapult yourself to a height of 17 metres with the Space Jump. Swing yourself around the Jungle Jump, a unique concept in Belgium. Try a 20-metre free-fall during the Tower Jump. And finish off with bungee jumping for some unforgettable thrills!
New for 2020
In 2020, an interactive laser game awaits you when you conquer Beumont fortress!
Adventure Park, it's also…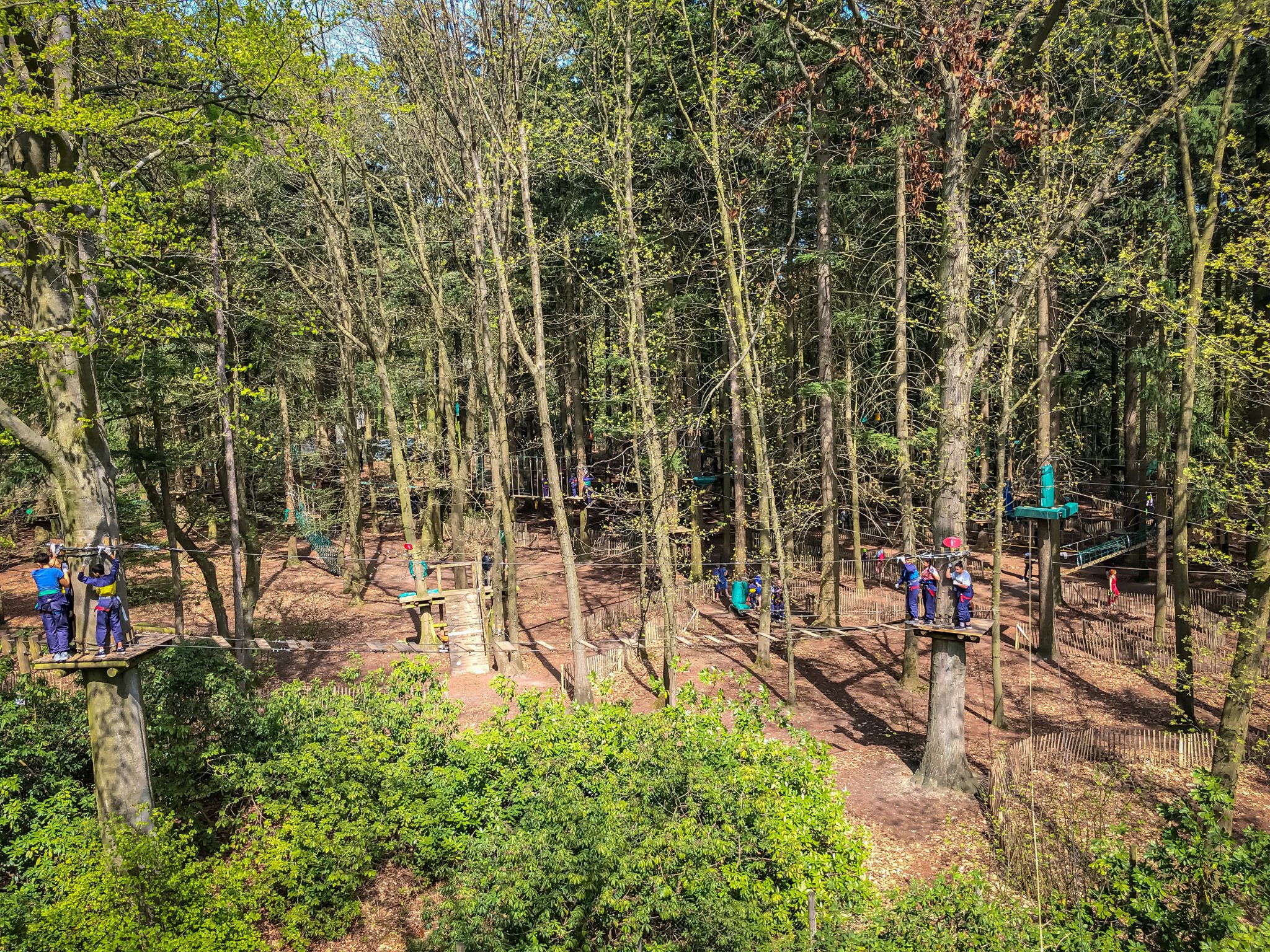 To encourage ground-level adventurers, a 'visitor' entrance exists for those who do not wish to climb the routes.
A cafeteria and 3 terraces are available for drinks and snacks. There are soft drinks, beers and a small restaurant.
Adventure Park also offers a seminar room for meetings of up to 150 people.
The park offers different packages for birthdays, team buildings, hen parties, schools, etc.
You can also take part in an egg hunt scattered along different routes. In August, face the darkness in the tall trees at night and challenge the strange creatures that haunt the park for Halloween during the autumn break.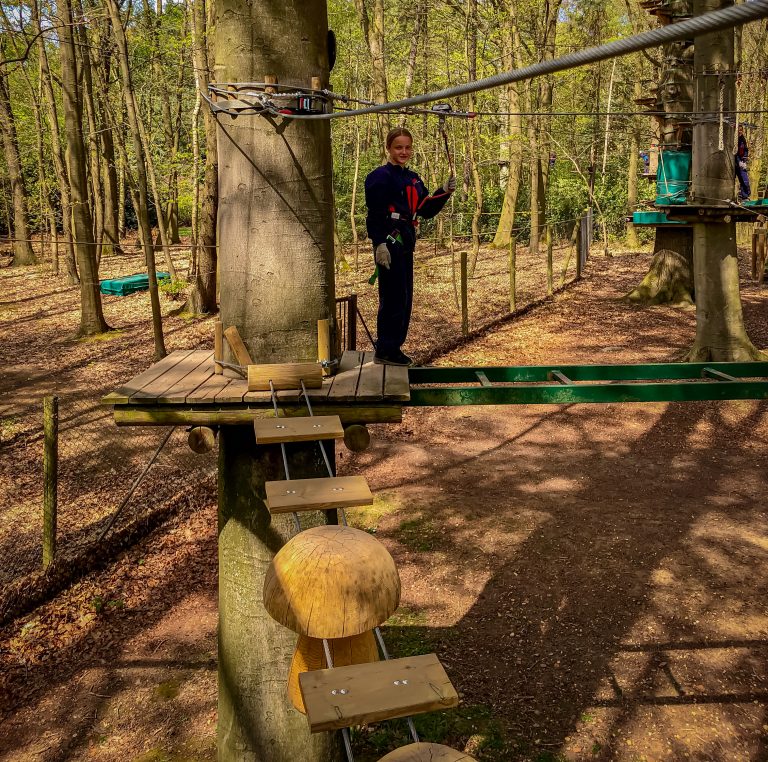 Practical information
Adventure Park Wavre
Rue Sainte Anne, 152
1300 Wavre
Tel. +3210223387
www.instagram.com/aventureparc_wavre
Visit language : English, French, Dutch


Opening
From March to November, from 10 am till 6:30 pm
Whether it's for a birthday, a hen party, with families, groups or friends, a day at Adventure Park is guaranteed to be filled with memories!