At the heart of the wonderful Solvay Regional Park in La Hulpe, the Folon Foundation houses more than 500 works by Belgian artist Jean-Michel Folon. Get ready for an amazing journey into the artist's fairy-tale world!
Located a few minutes from Brussels, in the heart of Walloon Brabant, the Folon Foundation, created and imagined by the Belgian artist Jean-Michel Folon himself, presents more than 40 years of creation.
The museum displays the multiple facets of his art: watercolours, screen printing, engravings, posters, reworked objects, stained-glass windows and sculptures.
The very original staging takes you on a surprising journey. The artist opens the book of his life as you enter the museum through a huge book. You get lost in a game of mirrors, discover endless posters, explore the secrets of the studio and finish the journey 'with your head in the stars'. Films, sound and visual effects bring this interactive journey around the 15 rooms of the museum to life.
When he became well-known internationally during the 90s, Folon wanted to create a foundation that would bring together in one place the works he had preserved. The Solvay Regional Park in Walloon Brabant seemed to him to be the ideal choice. So, in October 2000, the Folon Foundation was set up in the farmhouse of the Château de La Hulpe.
Take advantage of your visit to the museum to stroll through the 227 hectares of the Solvay Regional Park, bordered by ponds and inhabited by remarkable flora and fauna.
For more information
Folon sent his first drawings to various magazines in New York. They have been published in Horizon, Esquire, The New Yorker, Fortune, Atlantic Monthly and The Times.
The Folon Foundation, it's also…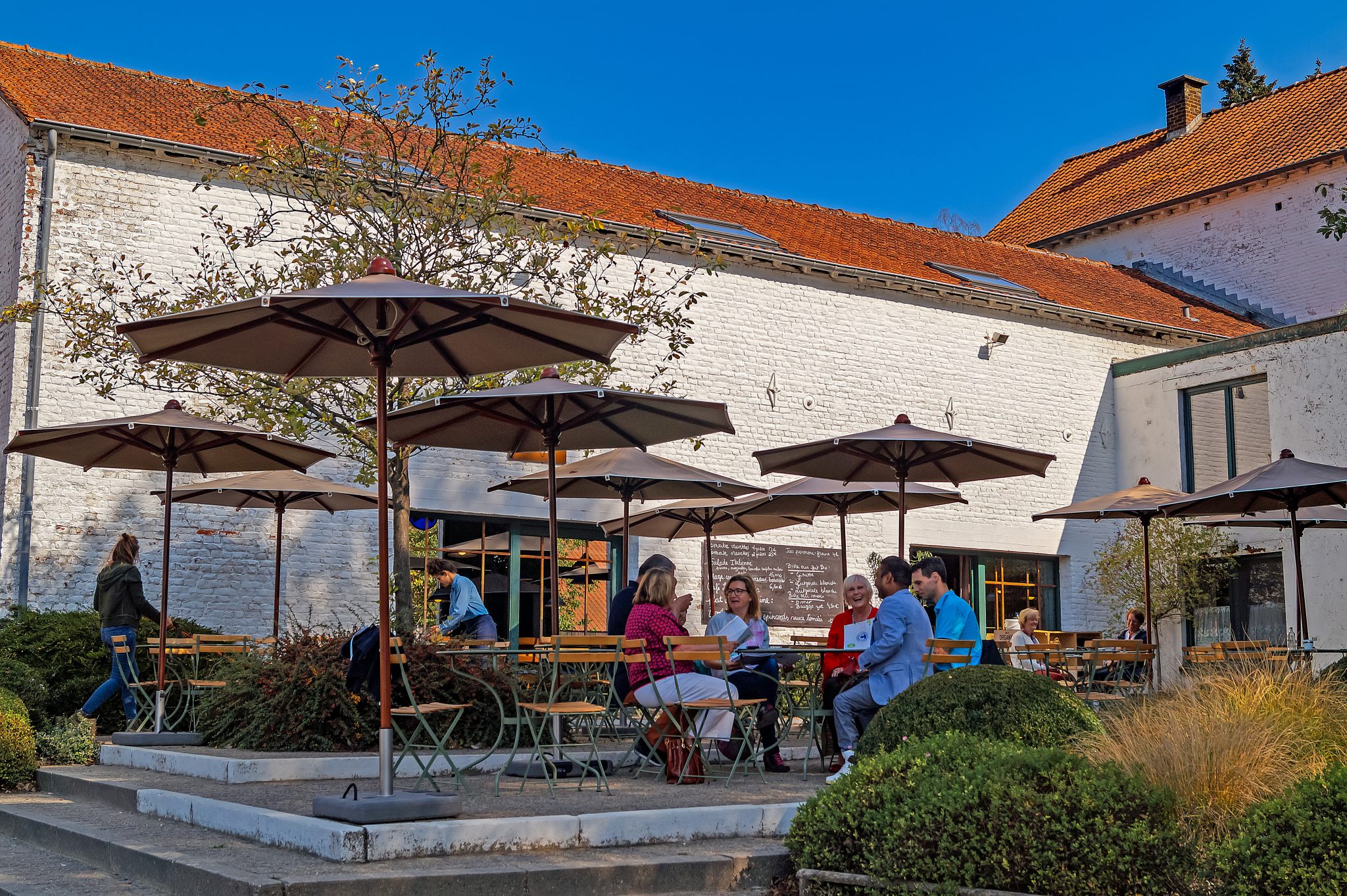 La Taverne de l'Homme Bleu welcomes you into a friendly and family atmosphere.
Enjoy the terrace looking over the beautiful countryside.
The Folon Foundation offers a wide range of educational activities, including inter-generational art workshops, family visits, children's art openings, birthday parties, etc.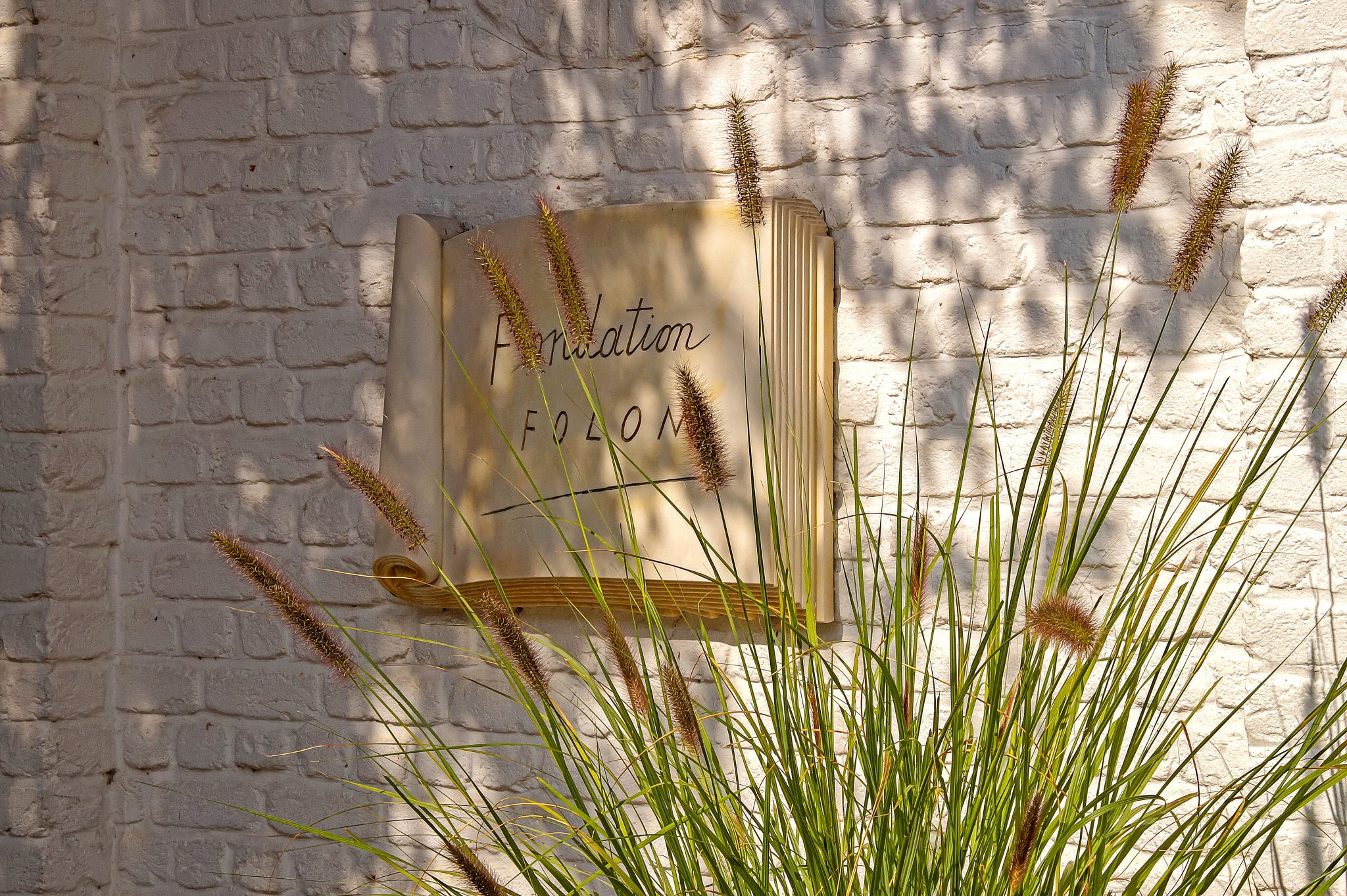 Stroll through the ArtShop to find engravings, jewellery, original silk-screen prints, silk scarves, posters, postcards, colouring books, magnets, bookmarks, etc.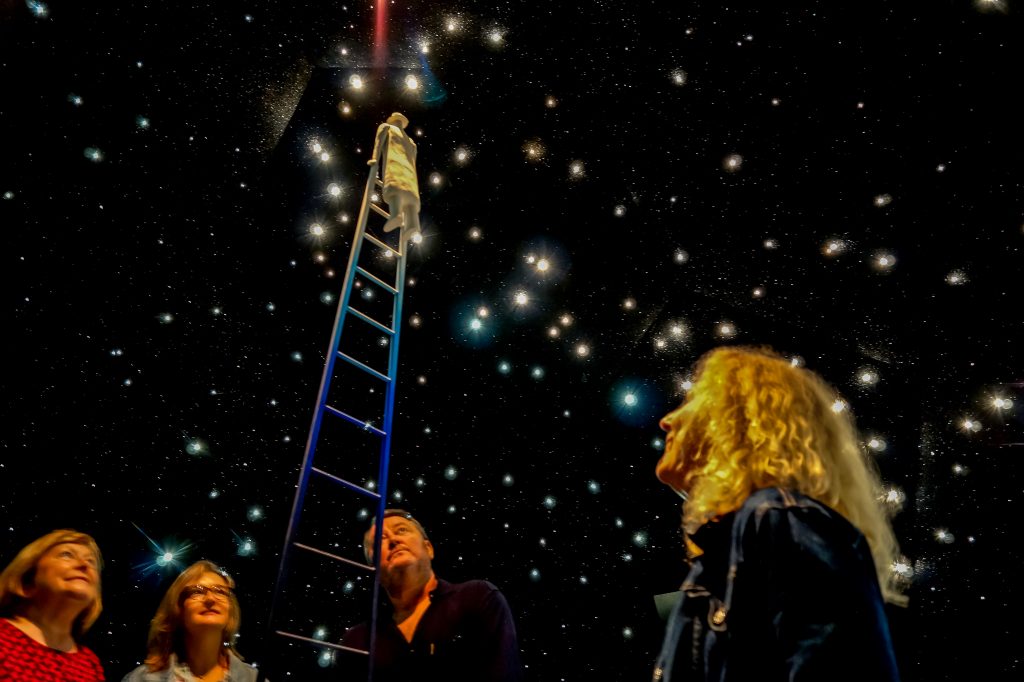 The Folon Foundation houses at least two temporary exhibitions per year. These sometimes take place in the park. They display the work of artists whom Jean-Michel Folon has enjoyed, with whom he collaborated or with whom he forms 'a family of spirit'. You can also 'Take the air' at the Folon Foundation on Ascension Thursday.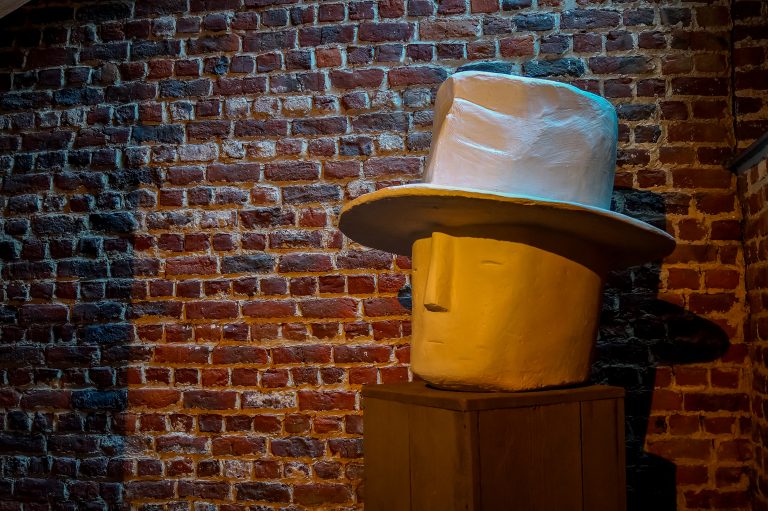 Practical information
Fondation Folon
Clos des Campanules
1310 La Hulpe
Tel. +3226533456
www.instagram.com/fondationfolon
Visit language : German, English, French, Italian, Dutch, Espagnol
Accessible People with limited mobility

Opening
From Tuesday to Friday: from 9 am to 5 pm.
Weekend and bank holiday: from 10 am to 6 pm.
Closed on 24th, 25th, 31th December and on 1st January.
Prices
Adults: €12
Seniors (> 65 years old): €8
Students (<25 years old) and young people (6-18 years old): €5
Children (<6 years old) and art students: free
Article 27 on presentation of 1 coupon: €1.25
Family price (2 adults + 3 children): €35
Basically, I'm not a painter, a draughtsman, a poster artist, a writer or an engraver.
I didn't invent anything, since I owe everything to everyone. I don't understand my images and everyone is free to understand them as they wish. I have only tried to fix my own dreams, with the hope that others will hang theirs on them.
Jean-Michel Folon