Be carried away by the imagination and creativity of internationally-renowned Belgian artists on this 2-day trip, by car, and stay at the Dolce La Hulpe Brussels, a superb hotel set in the heart of the Sonian Forest.
In the land of the comic book
...
One of the must-sees in Louvain-la-Neuve is the Hergé Museum which takes you into the artist's world! With its specific architecture and immersive experience, the Hergé Museum is sure to make an impression. As you move through the rooms, you will discover the story of Tintin, Belgium's most famous reporter, and his creator.
Plan around 2 hours for your visit.
The museum houses more than 80 original plates, 800 photos, documents and various items from this multi-talented artist…
After your visit, have a bite to eat in Le Petit Vingtième. The decor is inspired by the covers of this weekly supplement in 'Le Vingtième Siècle' newspaper which printed The Adventures of Tintin from 10 January 1929. In summer you can eat out on the terrace!
This is Belgium's first large-scale university museum! Become Indiana Jones for the duration of the visit and discover more than 1,500 artworks from all types of civilisations. An assortment that will stick in your mind… Invention. Dialogue. Quite an art. This is the 'motto' of Museum L. Also take time to admire this building, symbolic of modern Belgian architecture: it is a sublime artwork in itself!
Plan for 2 to 3 hours if you do the full tour.
And for families?
Museum L offers a wide range of family activities: creative workshops, experimentation labs, relaxation spaces, a picnic room to meet and share a nice meal, and also a café/boutique/book shop so you can take a souvenir home.
Office du Tourisme 
Louvain-la-Neuve
Galerie des Halles
Place de l'Université 1
1348 Ottignies-Louvain-la-Neuve
www.tourisme-olln.be
Did you know that the centre of Walloon Brabant has been a breeding ground for many comics and home to famous comic writers? Tintin, Le Chat, Cubitus and Yoko Tsuno are just some of the characters that have come from this land.
This cycling route takes you to meet the big comic book authors of Walloon Brabant and their well-known heroes.
We can recommend a 32km cycling route. 
Your first stop has to be Céroux-Mousty. Hergé made this beautiful Brabant village his home for several decades.
Next you will head to Limal where Dupa lived, creator of Cubitus, and to Wavre, the town of Roger Leloup, author of Yoko Tsuno, honoured by a mural in the town centre.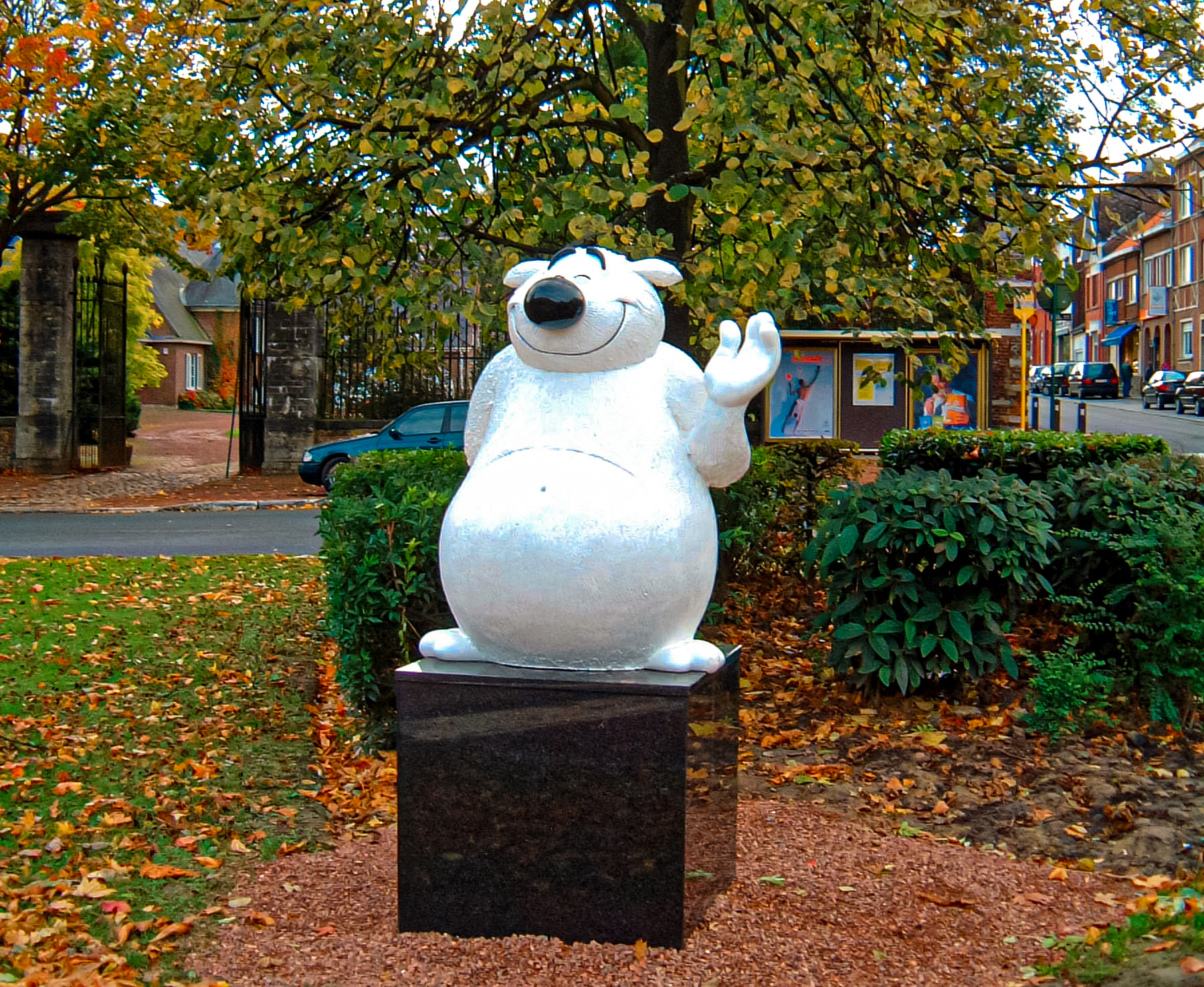 Back

to Louvain-la-Neuve!
In Louvain-la-Neuve you can admire the many murals devoted to comics all around the town. You may come across Gaston, Violette and Largo Winch among others…
Good tip
Louvain-la-Neuve's tourist office has compiled a little guide called 'Art in the City' that you can buy from them.
Then head to Le Brasse-Temps! At the start of the academic year in 2000, the Dubuisson Brewery opened Le Brasse-Temps microbrewery in Louvain-la-Neuve. The aim was to introduce Belgian and foreign students in this university city to the famous Bush beers and other specialities of the Dubuisson company such as the famous Cuvée des Trolls. They also serve food.
After a busy day, what better than to sit back and relax in the heart of the Sonian Forest…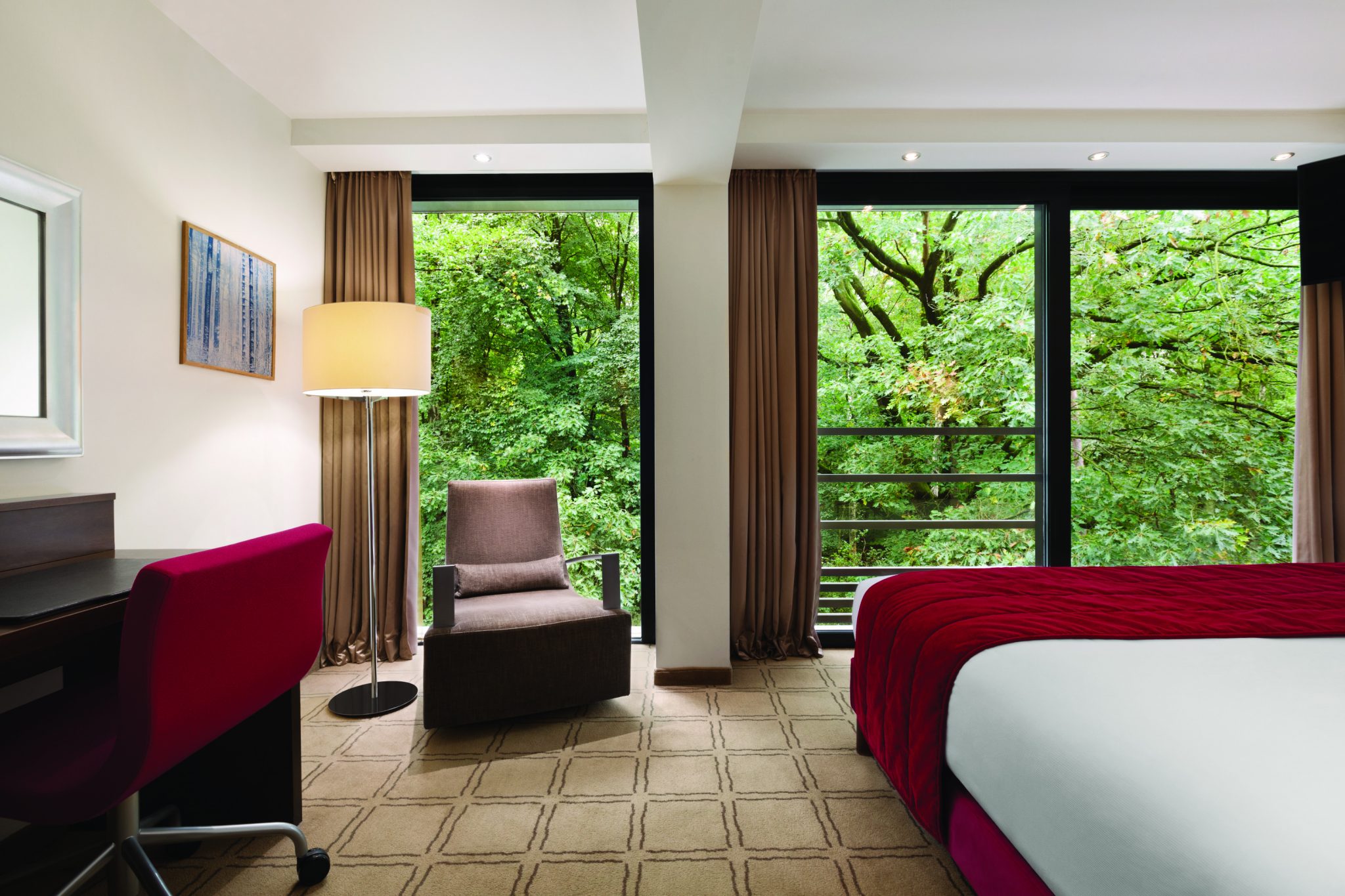 Dolce Hotels & Resorts
La Hulpe Brussels
Chaussée de Bruxelles 135
1310 La Hulpe 
+32 (0)2 290 98 98
The hotel also has the Gold Green Star, "Green Key" and "Bikes Welcome" labels. 
Nestled deep in the Sonian Forest, the Dolce La Hulpe Brussels invites you to relax and enjoy an unforgettable moment of luxury. The entire complex is designed to help you recharge your batteries and experience being at one with the surrounding nature.
Pamper yourself at the Spa Cinq Mondes, in the sauna or hammam.
Grab a bite any time of the day in the Argan restaurant, with its stunning, unique views of the forest through its bay windows, inside and out.
In the middle of the Solvay Regional Estate you will find one of the treasures of Walloon Brabant: the Folon Foundation. This museum houses more than 500 pieces by the artist Jean-Michel Folon. At the entrance, a huge book opens in front of you through which you can enter the fairy-tale world of Folon and his iconic characters in hats and raincoats.
Plan around 2 hours for your visit.
Enjoy a relaxing moment sharing a meal at the Folon Foundation's restaurant, La Taverne de l'Homme Bleu, set in the former stable of the Château de La Hulpe farmhouse. The long wooden tables and traditional decor give it a poetic feel. On the menu you will find everything you like: The chef has plenty of ideas to delight your palate!
Ittre and the chapel of 1001 colours
.
In a pretty white chapel in Ittre you can admire the colourful works of Marthe Donas, a 20th-century Belgian artist.
The Marthe Donas Museum is part of the Bauthier Space where the main building is Ittre's cultural centre. Plan 1 hour for your visit.
Woman and artist
Originally from Antwerp, Marthe Donas discovered cubism and modernism in Paris during World War I. Her works were then exhibited across Europe under the male pseudonym of Tour Donas. She later devoted herself to abstract art after World War II. This made her the first female abstract painter in Belgium.
To finish this tour in a sociable way, head to the Brasserie des Artistes. Right in the centre of Ittre, a stone's throw from the Valette theatre, Brasserie des Artistes is a friendly and relaxed bar/restaurant which is well worth a visit. Good music, a friendly setting and a nice ambiance: what more could you ask for?
Meet the craftspeople of Walloon Brabant!
Meet Thu-Van Nguyen and enter the world of fashion. In his Nuage d'Automne workshop in La Hulpe, this designer makes mid-range and high-end clothes, with unique and custom-made items, in an ethnic style mixing east and west, vintage and modern. The workshop is located in the showroom of the non-profit Workshop where a dozen artists are represented. Thu-Van can meet with you Wednesday to Saturday, from 11am to 7pm. Make an appointment!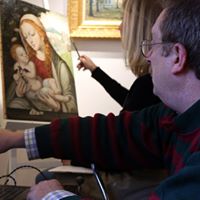 In the workshops of the Espaces 14eme Art in Wavre, you can admire the work of the restorers. The restorations take place in the workshops and also in the exhibition gallery which presents ancient and contemporary works, all in an ethical way, respecting the piece and using reversible and stable products. The workshops are open for visitors on Saturdays between 2pm and 6pm. Remember to let them know you are coming.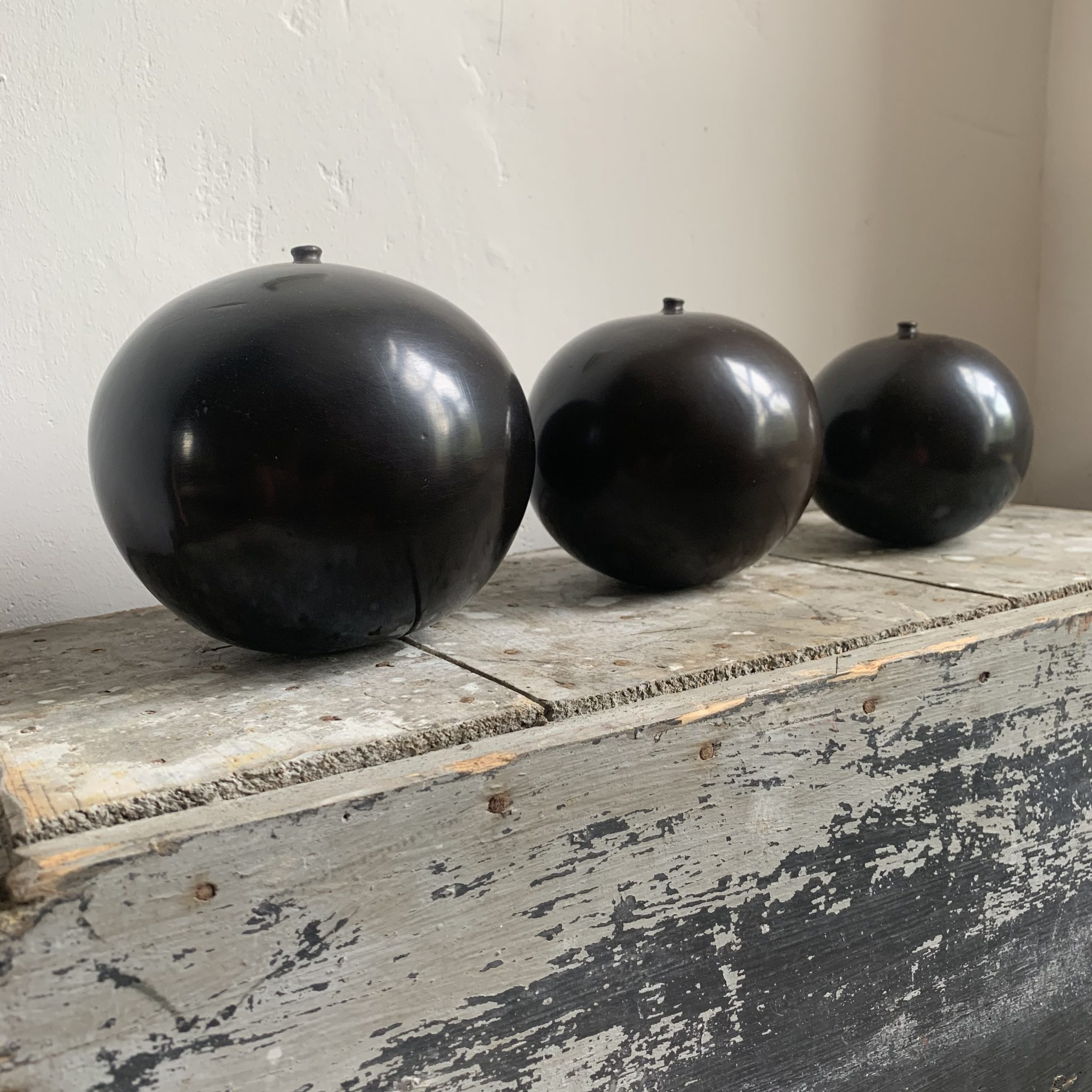 Patricia Widmer, a resident of Rixensart, is a ceramic artist. She mainly does terra sigillata, an ancient technique used by the Romans, and creates purely decorative items. Patricia also works with porcelain and casts stoneware to make crockery. She can take visitors every day between 2pm and 5pm and will be happy to share her passion with you. Make a reservation by telephone.
Office du tourisme - Inforville
Office du tourisme - Inforville
Solvay Regional Estate
Solvay Regional Estate La Hulpe
Receive our ideas for visits in Walloon Brabant