Specialties of Walloon Brabant
From the starter to the dessert, discover Walloon Brabant's tarts and gourmet specialities!
Bâton de Saint-Bernard, Vête Trëpe or Tarte au crastofé as an aperitif?
It is said that in the Middle Ages, Saint-Bernard passed through Villers-la-Ville to mark the site of the future abbey with a stick. This then became an oak tree.
Today, the Bâton de Saint-Bernard is symbolised by this pure pork sausage, lightly smoked and flavoured with hazelnuts and local beer.
Vête Trëpe, or Orp green sausage, is a clever mix of fresh meat and kale. Its originality and flavour lie in the judicious dosage of herbs and spices kept secret until today. To be enjoyed hot or cold.
A speciality of Ittre, in the west of Walloon Brabant, the Tarte au crastofé is a full-fat cream cheese tart (crastofé) which is eaten warm covered in salted butter.
Mushrooms from Folx-les-Caves or walnuts from Piétrain for a delicious starter
Also known as the four-ham breed, the Piétrain pig is renowned throughout the world! The Confrérie de l'Ordre du Cochon Piétrain has brought this ancient Noix de Piétrain recipe back into the spotlight, a ham with 7 spices and sea salt.
Emblematic of this small village in Walloon Brabant, the Folx-les-Caves mushroom is eaten stuffed with a mixture of white ham, mushroom stalks, shallots, parsley and garlic, covered in breadcrumbs and baked in the oven. To be eaten hot or cold.
As a main course, a tarte al d'jote, double or Hatches de Grez-Doiceau?
The reputation of the Târte al Djote de Nivelles is well-established! A gourmet savoury tart par excellence, made using the unmistakable bètchèye (fermented cheese made from skimmed cow's milk) and chard and also eggs, chopped parsley, small sliced green onions and butter!
The ritual is that before eating it hot, the tart is pricked with a fork and a large piece of salted butter is put on it.
Less well known than the tasty Târte al Djote, the double de Nivelles is nevertheless the city's second gastronomic speciality! It consists of two buckwheat flour pancakes wrapped around a filling of seasoned full-fat cheese: bètchéye. It has to be tried!
Hatches are an ancestral speciality from Grez-Doiceau, composed of pig's ears, heart and tongue. The various pieces are cooked in salt water, cut into small cubes and cooked with sultanas, prunes and redcurrant jelly. The whole dish simmers gently for about 2.5 hours.
And to finish, a piece of pie is a must...
In the west of Walloon Brabant, enjoy the Blanke dorèye from Jodoigne! This tart consists of a delicious mixture of cottage cheese, eggs, sugar, bread pudding and almonds, all laid on a base of leavened dough. When flambéed with calvados, this variation is then called a Tarte du Grand Bailli.
In Wavre, it is the stofé tart that is in the spotlight! "Stofé" meaning "curd cheese" in Walloon, is the main ingredient of this fresh and light tart, decorated with macaroons and bitter almonds crushed on a layer of Reinette apples. A local delicacy to be eaten without moderation!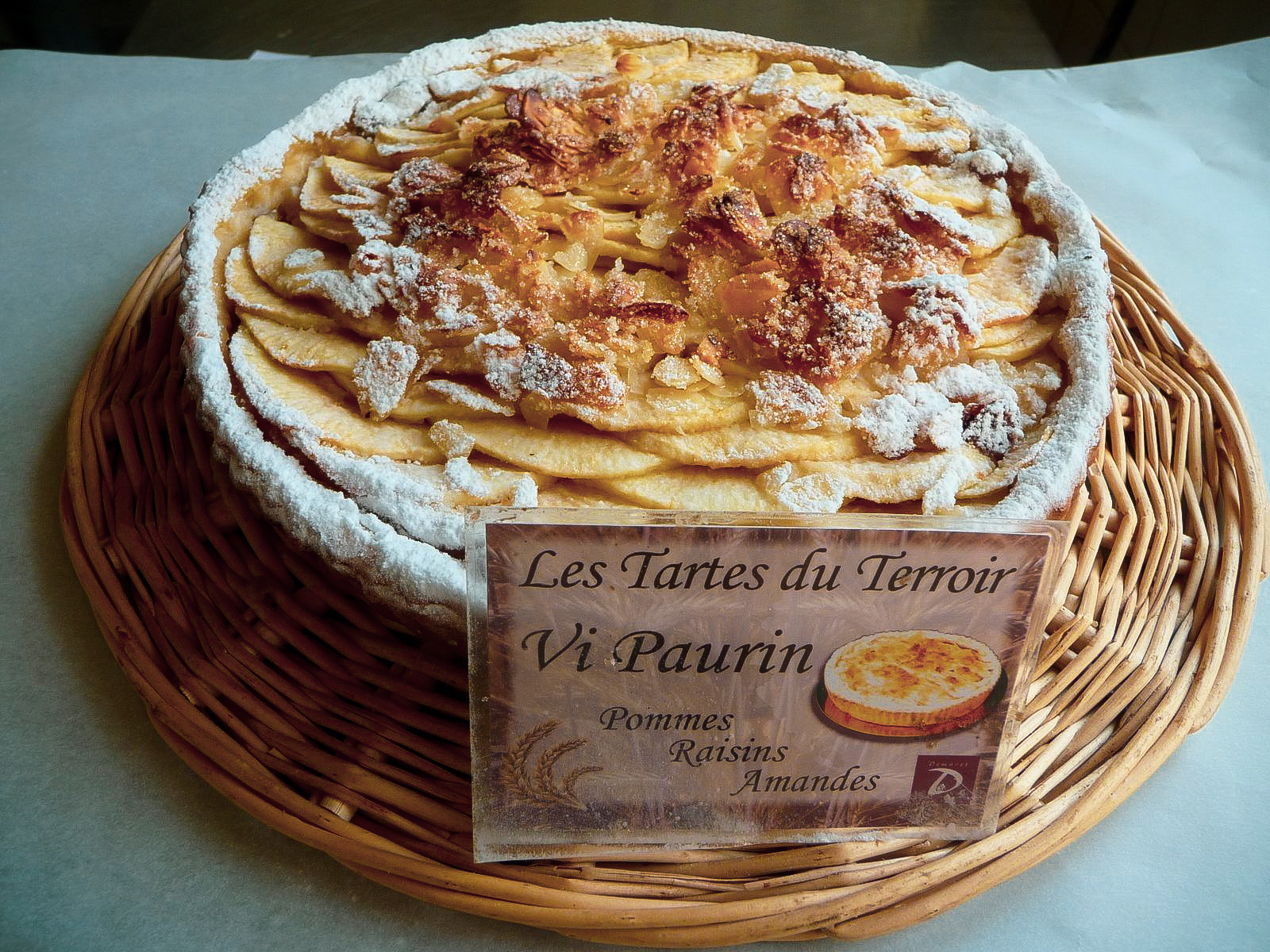 Rixensart also has its emblematic tart: the Vi Paurin! This apple tart is thick and creamy, with sultanas macerated in rum and crunchy slivered almonds!
The tarte au sucre brun is a speciality of the Waterloo Region, brought back into the spotlight by the Confrérie des Maîtres Paveûs, Scribeux and Mougneux de Tarte au Sucre de Waterloo [the Brotherhood of the Paveûs, Scribeux and Mougneux Masters of the Waterloo Brown Sugar Pie]. A leavened dough base, brown sugar, eggs, milk and butter: a real treat to be enjoyed hot or cold!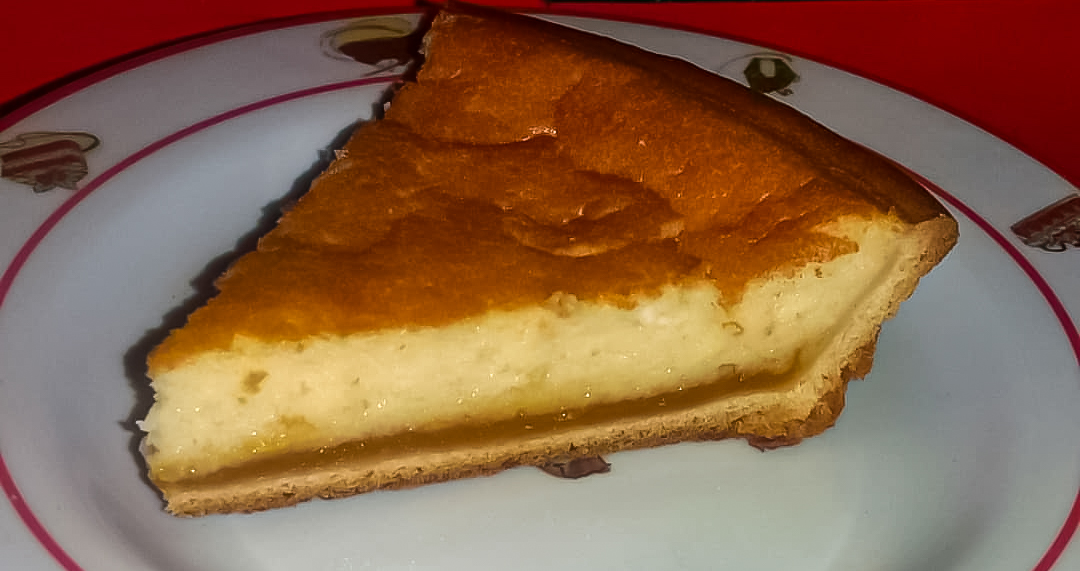 A speciality of Genappe, the tarte du Lothier consists of a base of leavened dough, eggs, sugar, rice semolina flavoured with crushed bitter almonds, all laid over a layer of raw apricot marmalade. A tangy delicacy to be enjoyed with the inevitable Lothier beer!
If you're looking for biscuits, try the Canestia de Nivelles, formerly called "Bonbon de Nivelles". It is a slightly sweet dry biscuit which, in the 7th century, was reserved for Gertrude's distinguished guests. Related to the mastelles or couques de Dinant, the Canestia is made from mixed flour and candy sugar. It was brought back into the spotlight by the Dames de la Consoeurie des secrets de Dame Gertrude [the Ladies of the Sisterhood of the secrets of Lady Gertrude].