Cycling in the countryside
This 117km circuit takes you around the Hesbaye countryside where you will see many relics from the Middle Ages: square farms and castle farms, Roman churches and the land of former abbeys… Brabant Hesbaye takes you on a journey back in time for your cycling weekend!
Jodoigne, the villa nova
...
Let's begin our route in Jodoigne, capital of the pleasant rural region that is Brabant Hesbaye.
The starting point for this trip is Jodoigne town hall, located in the splendid Pastur Castle. This was previously called Castle of the Counts as the castle was home to the Counts of Duras from the 11th century. Turned into a castle during the classical period, some medieval remains are still visible in the west wing.
A bit of history
The first historical mentions of Jodoigne are from the 12th century with the boom of the big medieval urban movement. The Duke of Brabant, Henri I, created a new town in the characteristic style: a triangular square for the new market, streets intersecting at right angles and an enclosure around the duke's castle. The town developed and hosted a big market, becoming known as Geldonia Fori or Jodoigne-le-Marché.
The legend of the Gadale
In the late Middle Ages, the Gadale was a witch who lived in the district of Rue de la Grande Montagne. She lived in a house along the steps. She was reclusive, unsociable and had a black cat as a pet. The Galade's neighbours felt uneasy: why did this half mad woman disappear for no reason? Where did she go at night? There were stories going around. The rumours and fears mounted.
Until the day when the Galade was declared a witch and burned alive in the public square. She made such an impression on people that, ever since, this passageway leading to the main square bears her name.
Do not miss Saint-Médard church, a wonderful illustration of the transition from Roman to Gothic style, part of Wallonia's protected cultural heritage.
The Castle of Hélécine was originally an abbey, founded in the 12th century by the Premonstratensian Order. This 18th-century neoclassical castle is now a listed building and is used as a seminar and accommodation centre.
Before moving on, we recommend having a bite to eat in one of Jodoigne's many restaurants.
Get back on your bike and follow the 'points of interest' network towards Hélécine and its castle!
Set in a magnificent 28-hectare estate, the Castle of Hélécine is the perfect place to come for walks, picnics, barbecues, playgrounds, mini golf…
A holiday feel!
Next to the castle, the Pop-Up Bar welcomes you on its terrace beside the water where you can enjoy a holiday vibe. You can even try the Château d'Hélécine beer, brewed in the Jandrain-Jandrenouille brewery.
A bit of Belgian tradition
!
The Jandrain-Jandrenouille brewery was founded on Féculerie farm in 2007. That was the year they released their first beer, the IV Saison, with a wise dose of traditional Belgian expertise and bitter and aromatic American hops. If you want to visit the brewery, come with family or friends as they take groups starting from 10 people. Don't forget to book.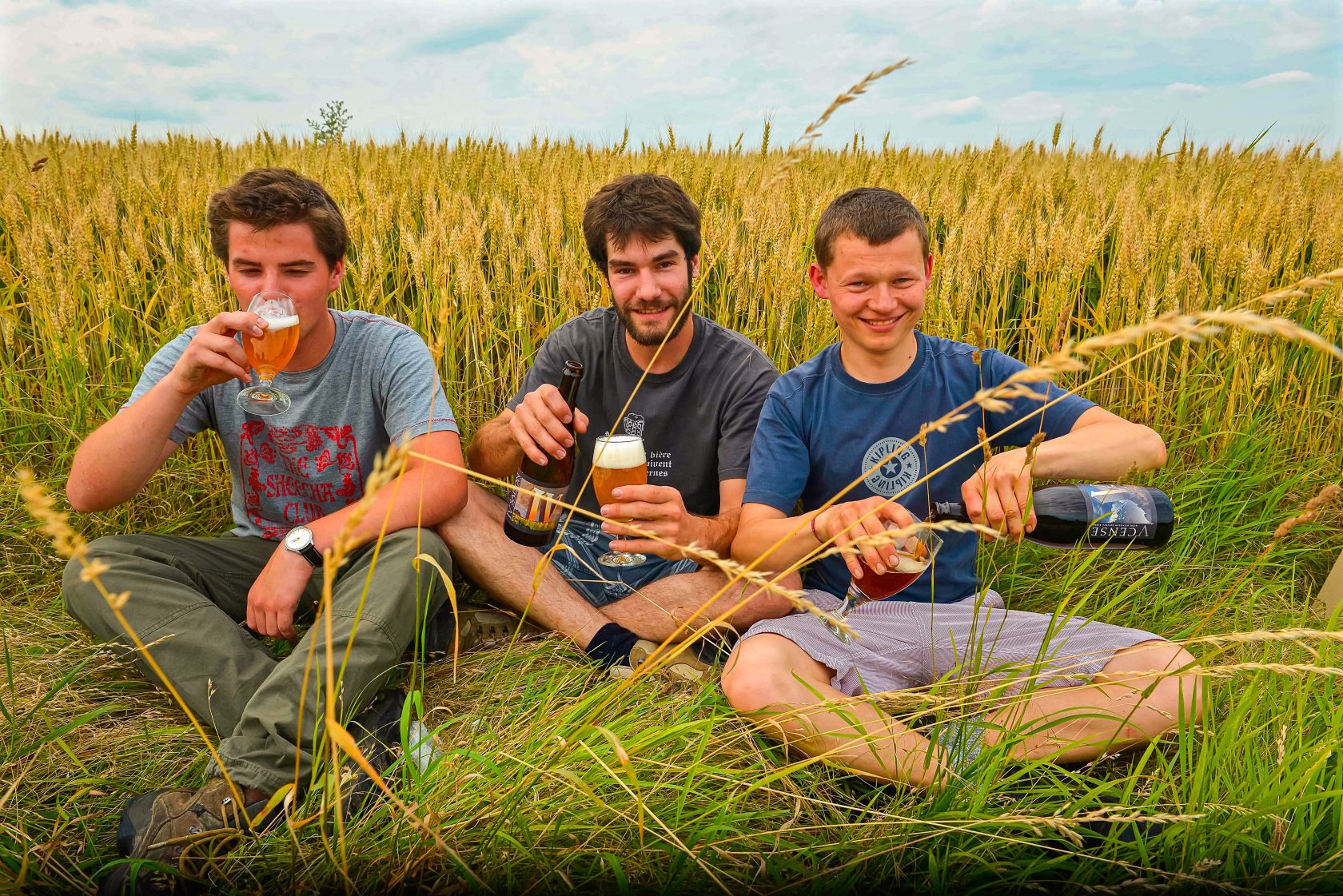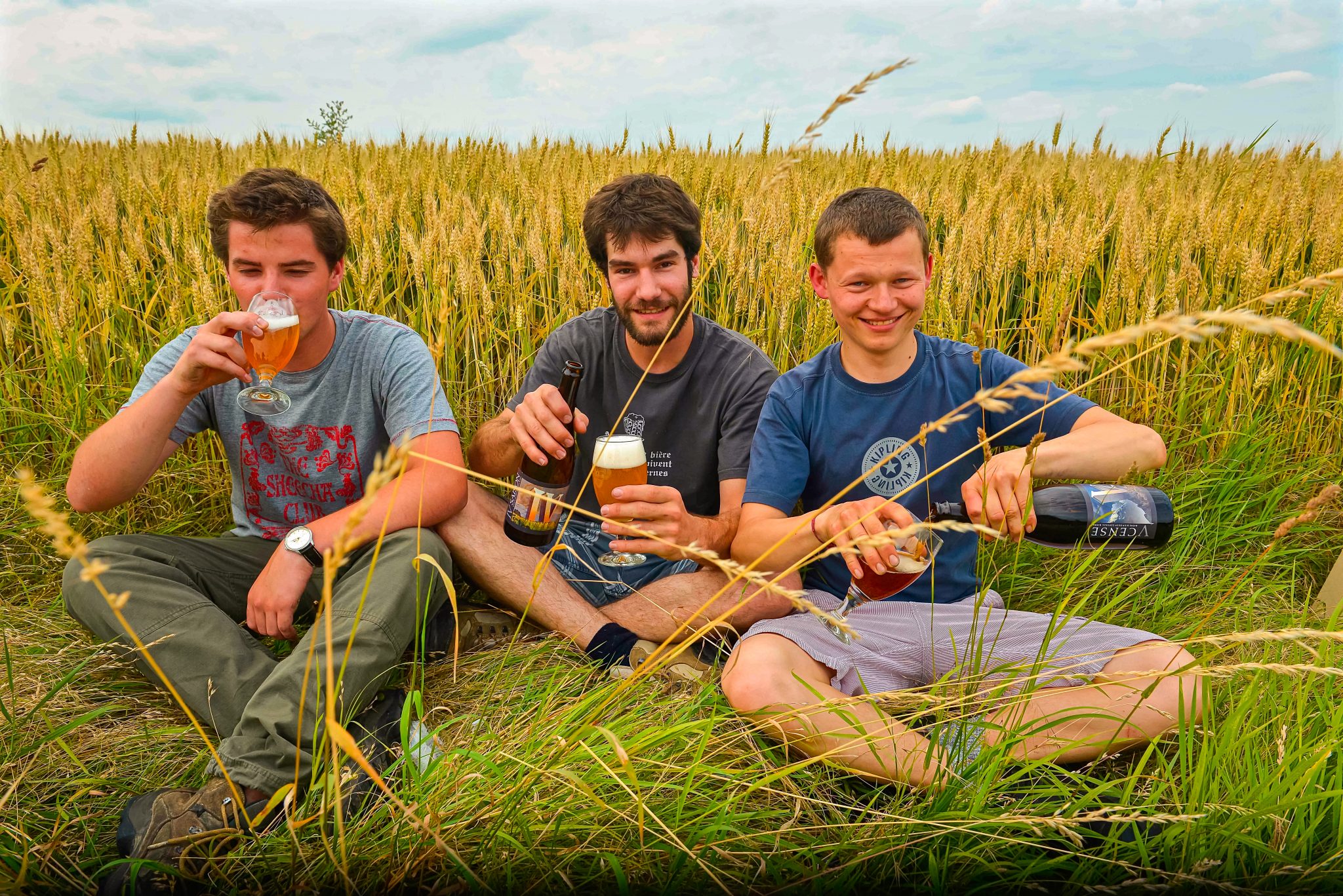 To recharge your batteries, we suggest a night at Koru Hotel in Autre-Eglise. You can be sure to experience tranquillity and pure relaxation there! In Maori, 'Koru' symbolises renewal and eternal peace… Quite a programme! You will be impressed by the wonderful gardens. And if you feel like pampering yourself, Koru Hotel offers a wellness centre, spa and massages.
On the road of remembrance
...
Now let's head towards Perwez. On the way you will pass by Ramilies, the site of many battles. 
Back in 1815, soldiers fought here in the conquest of Europe and also a century later in 1914 during World War I.
In order to preserve the memory, you will find information boards explaining the nature and magnitude of these little-known confrontations that occurred on our soil between 16 and 19 August 1914. These can be found:
in Ramillies, oppoiste Ramillies-Village church, next to the commemorative monument;
in Perwez, next to the old station, beside the RAVeL route;
in Orbais; on the square in front of the church, next to the signs showing walking routes;
in Sart-Risbart, at the old Dieu Aimant chapel
Duty of Remembrance
Walloon Brabant was not spared during World War II either. In Malèves you will find the Musée du Souvenir 40-45. Set in a family farmhouse, the museum's collection includes thousands of artefacts and around sixty mannequins showing the equipment used at the time.
Domaine de Mellemont, Walloon Brabant's largest vineyard is found in Thorembais-Saint-Trond (Perwez)! For over 10 years, three neighbours who became friends pooled their efforts to achieve a single objective: producing good Belgian wine. On the way you will see the estate's farm, a square farm typical of the Brabant region.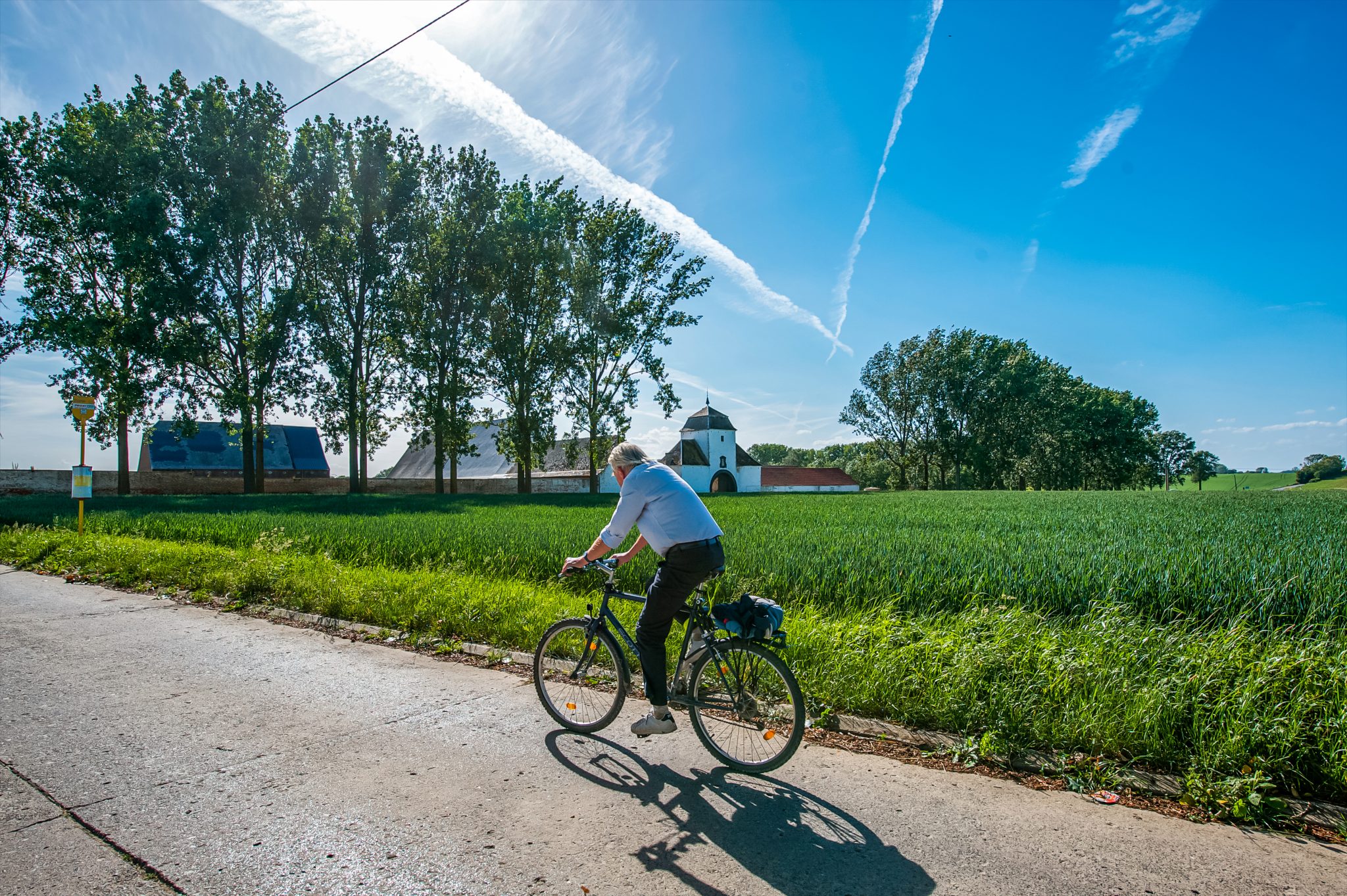 Let's continue on to Glimes where you will see a tumulus, a protected cultural heritage site since 1971. But what is a tumulus? It is a Roman tomb. The tumulus in Glimes is one of the largest in Belgium, at 50 metres wide and 11 metres high.
Nearby is the impressive Abbey of La Ramée, today a historic and protected site that has been tastefully and respectfully restored. A Cistercian abbey from 1216 until 1997, it now hosts companies for seminars and other events.
We recommend popping into Chez Louis where you will find excellent service. The chef makes traditional dishes with a twist using local products. You are in for a treat!
Just fancy some chips? You are in Belgium after all! Then go to Fritapapa in Incourt.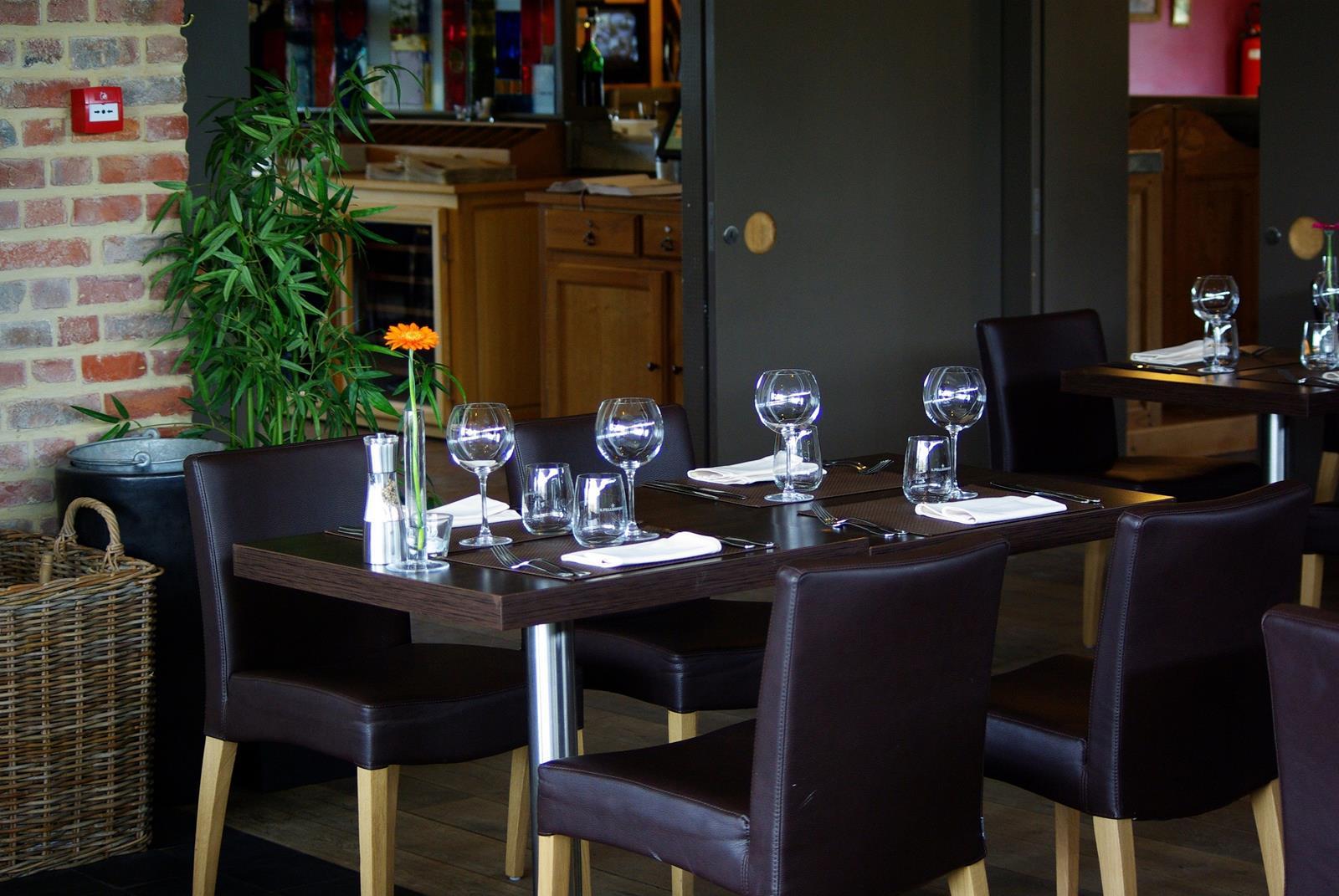 On this lovely afternoon let's hit the road again towards Opprebais and Beauvechain.
See this turquoise water? That is Opprebais quarry. It is a former quartzite quarry that dates back to 1754. Up until the 1960s it was one of the region's economic flagships. Today the pit is filled with a large lake of turquoise water from an underground source and is owned by the Walloon water company Société Wallonne des Eaux. If you like scuba diving, contact Opprebais diving club. 
Now let's leave the turquoise water of our Brabant Mediterranean and continue to Beauvechain airbase. There you will find the First Wing Historical Centre, a museum dedicated to aviation and military history. It looks back at the history of the airfield from the 1930s up to modern day. Planes, engines (including educational ones), vehicles, uniforms and many other historical artefacts from this period are all on display.
Mélin, Wallonia's most beautiful village
!
Officially one of the 'most beautiful villages in Wallonia', the village of Mélin is a little peace haven, very close to Jodoigne. Due to its pretty buildings made from Gobertange stone which give it a real charm, Mélin is known as the white village. As you walk along the paved paths, notice the charming little farmhouses and magnificent viewpoints over the countryside and fields stretching as far as the eye can see!
Mélin is also a nice village to live in: residents have created the 'Qualité village Mélin' association to share the delights and beauty of their village, not only with fellow villagers but also with visitors. It has a very friendly feel!
Did you know?
Gobertange stone is a white limestone quarried in the Gobertange region, one of the hamlets of Mélin. It has been used since the Gallo-Roman era, and is still used today. Light in colour, from beige to white, this stone really gives the village of Mélin its charm.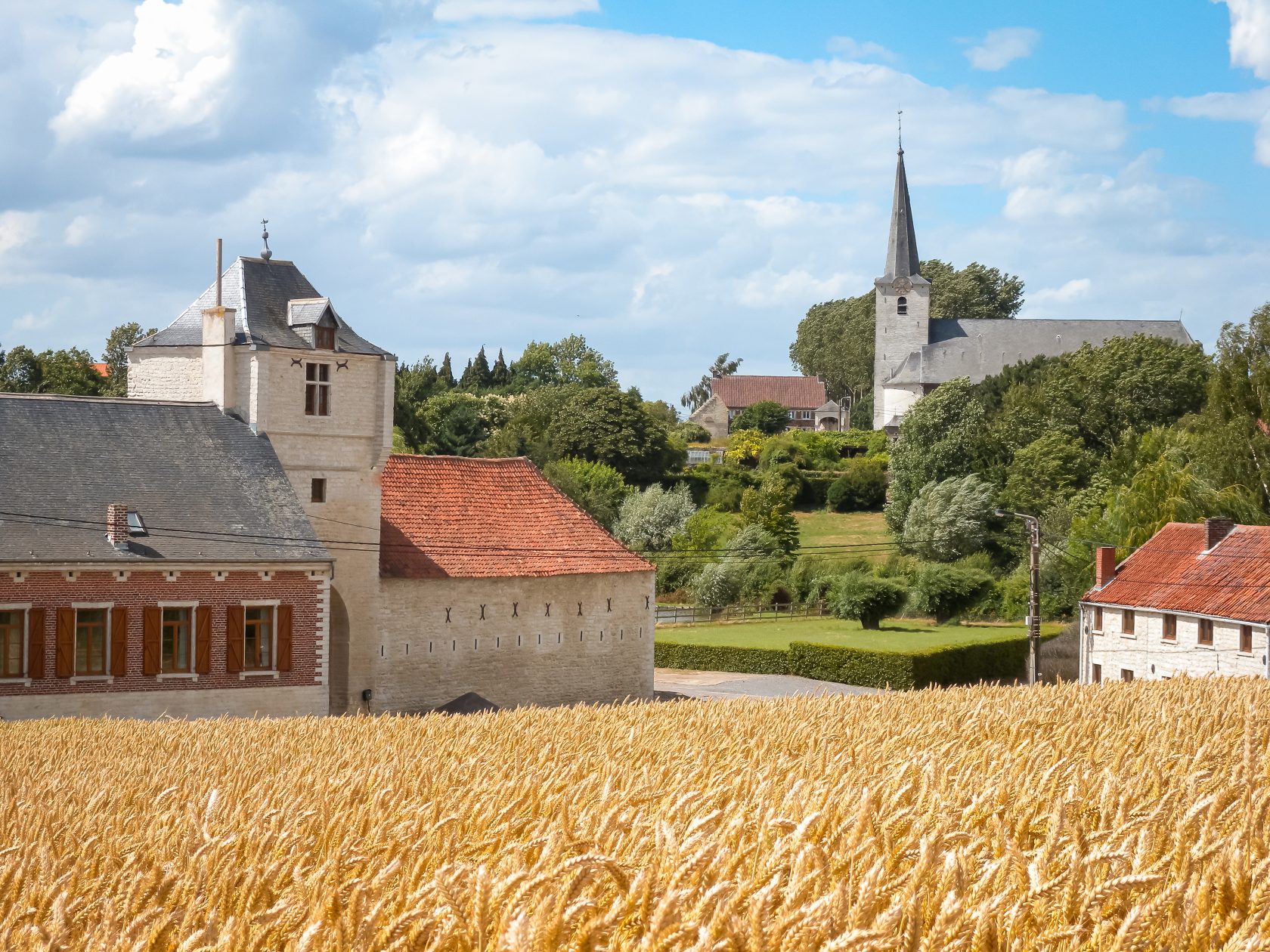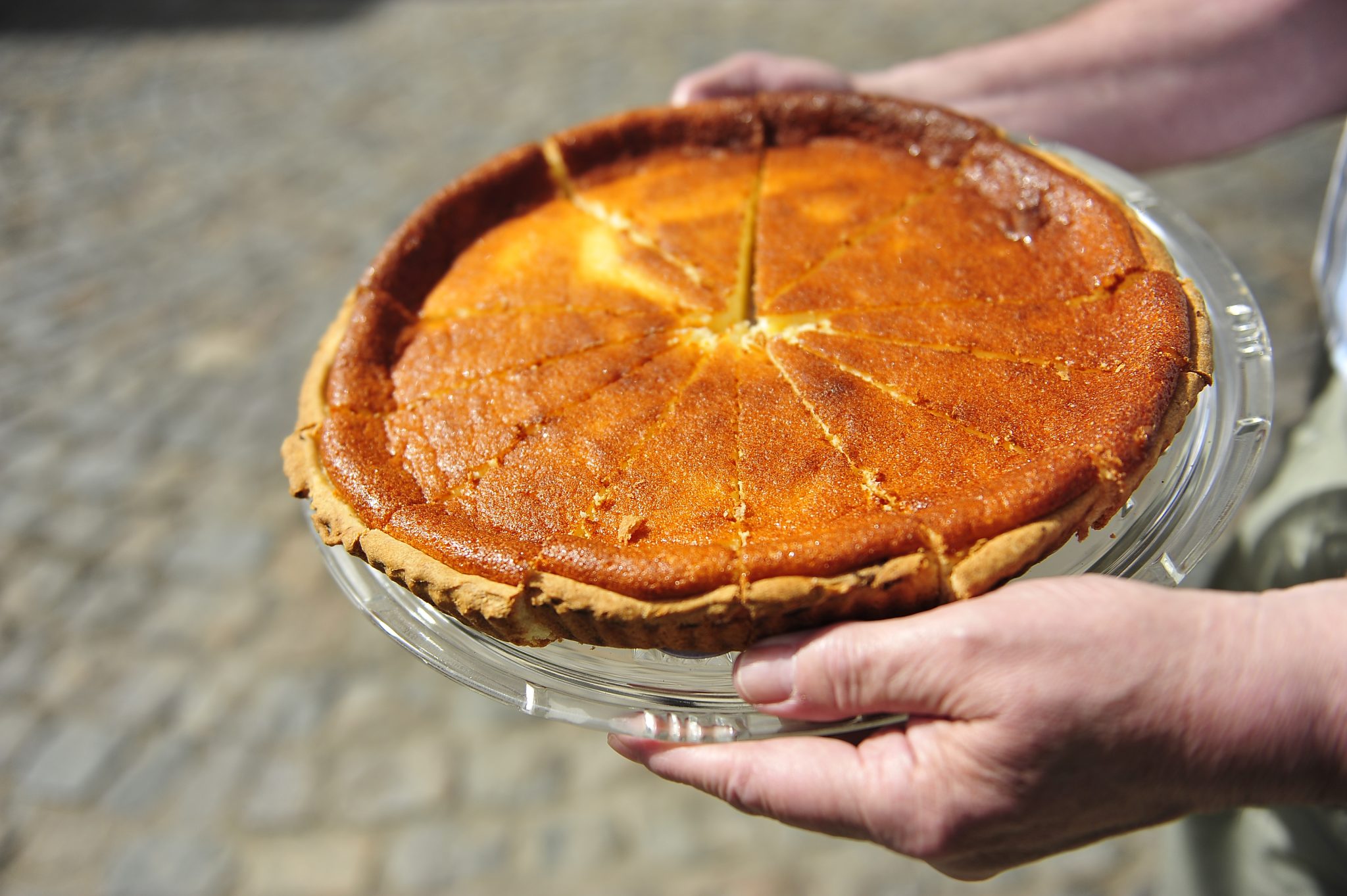 Now let's head back to Jodoigne where this charming Brabant Hesbaye route comes to an end. Before you leave, don't forget to stop at some bakery or butcher's to buy one of Walloon Brabant's specialities: the green sausage of Orp, a fillet of Piétrain pork or a nice tart such as the Blanke dorèye of Jodoigne!
First Wing Historical Center
First Wing Historical Center