Covering an area of 67 hectares, the 'Bois des
Rêves' is a true haven of peace in Ottignies, in the heart of Walloon Brabant.
You will fall in love with its brooks, valleys and remarkable flora. It is open every day of the year and is mainly composed of woods and a wetland.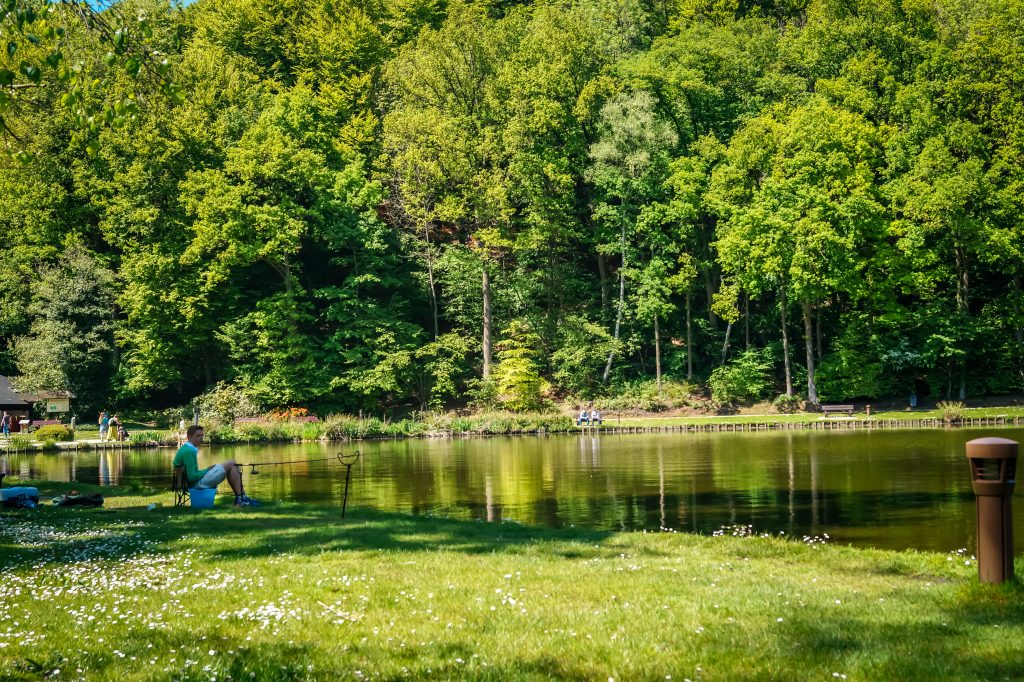 Relax in the heart of nature
With its 67 hectares, the 'Bois des Rêves' is a green paradise dedicated to relaxation and fun.
Comfortably seated on a bench or on the grass, let yourself be carried away by the peace and quiet that reigns here and take some time out. In complete tranquillity, lovers of walking will enjoy more than 17 km of marked paths. As you walk around the pond, look out for the many species of ducks that live there.
Safe activities for everyone
Are you a sportsman at heart?
The 'Bois des Rêves' offers a 3 km closed circuit mountain-biking trail, a 1,500-metre health trail with 15 obstacles and a 500-metre, 9-obstacle health trail for people with reduced mobility. Explore to its 8.5 km signposted footpaths for walking or jogging. You'll be in Louvain-la-Neuve in less time than it takes to say it!
From March to December, the pond is available for white fishing enthusiasts. The domaine also has a fishing pontoon for people with reduced mobility in the Domaine.
A Playground for the Little Ones
Children can play safely in the huge playground designed for them. Open all year round, it is free and available for children from 2 to 13 years old.
The 'Bois des Rêves' playground encourages their psychomotricity with various games, swings, circuits and slides appropriate for each age group. A refreshment bar is available for soft drinks and ice creams.
Want to extend your stay?
The site offers the possibility of renting a picnic or barbecue cabin for private or professional parties (from 20 to 120 people) with furniture, water and electricity.
The 'Bois des Rêves', it's also…
The Reception Pavilion houses a brewery to satisfy your cravings from April to September. On sunny days, you can enjoy the sun on its large terrace.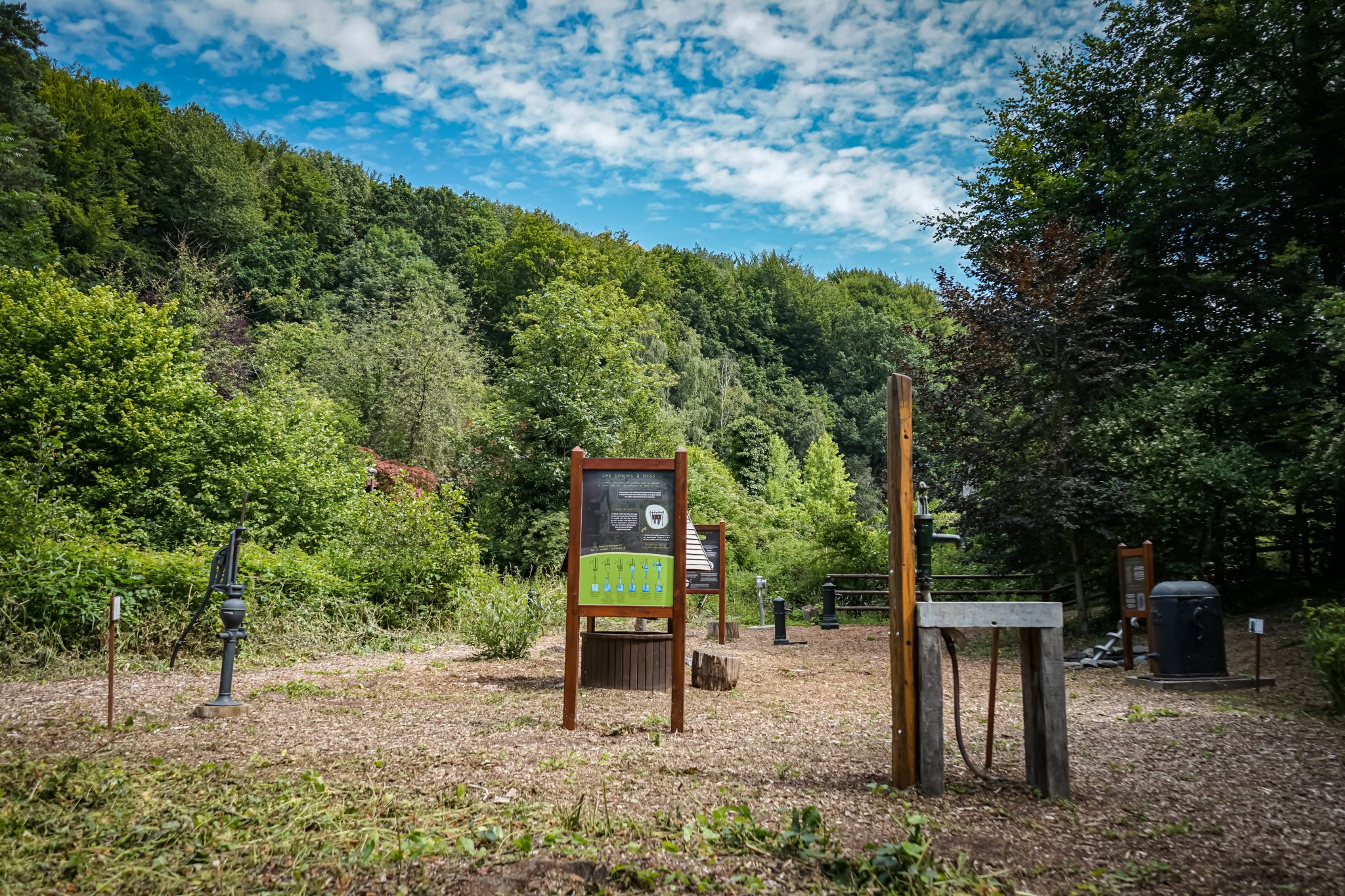 The Water and Fountain Museum offers school and family activities in the Bois des Rêves to raise awareness of water issues.
Explore the visible rooms for free!
At the Bois des Rêves, guided tours with a nature guide can be downloaded and are also available for the visually impaired. 
The 'Bois des Rêves' hosts flagship events in Walloon Brabant. Have you ever participated in the Afronauts, 'BW ça marche', or 'Ô Bois des Rêves'?
Discover them in our calendar!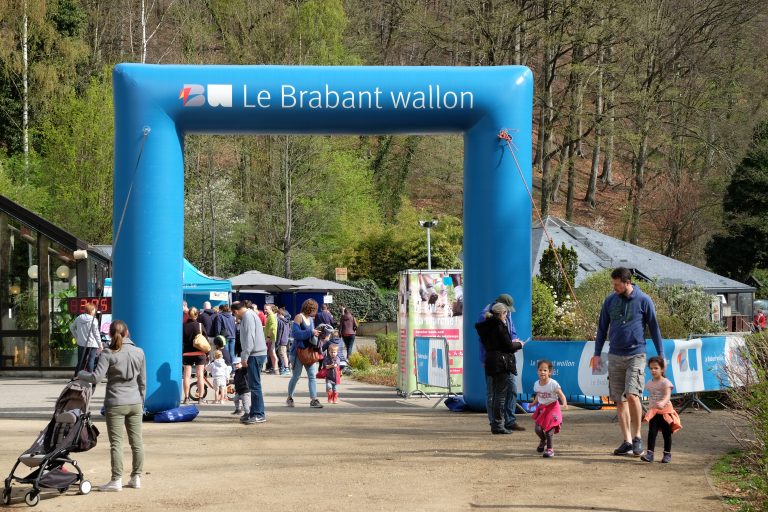 Practical information
Provincial Estate "Bois des Rêves"
Allée du Bois des Rêves, 1
1340 Ottignies-Louvain-la-Neuve
Tel. +3210416072
Accessible People with limited mobility

Opening
Park:
October to March 7 a.m. – 6 p.m.
April, May and September 6 a.m. - 8 p.m.
Summer schedule (June-July-August) 6:00 a.m. - 9:00 p.m.
Playground: 10 a.m. to 5 p.m.
Dog park: 10 a.m. to 5 p.m.
The brasserie: 11 a.m. to 5:45 p.m.
Fishing: 8 a.m. to 5 p.m.
Dogs allowed - A fenced playground is specially reserved for them.
The 'Bois des Rêves',
the ideal place to spend an unforgettable time with family or friends.