Description
The Brasserie Lion, in Ophain, specialises in design and production of exquisite, organic and high-end beers. After meeting at university, the two founders decided to write their dissertation about launching a micro-brewery in Belgium, and thus the Brasserie du Lion came into being! The sophisticated character of their different beers comes from using wine yeast, rare varieties of hops and organic malt, but also from the most innovative brewing techniques. Discover the Brasserie Lion 8 Blonde IPA and the Brasserie Lion 5 White.
Spoken languages : French
Opening
From Monday to Friday, on request
Equipments and Services on site
Online sales
On-site shop
Brassage
Products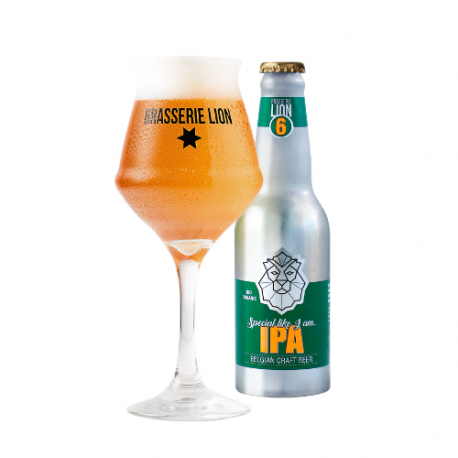 Lion 6
Unique, la Lion 6 est une Indian Pale Ale (IPA) bio. Elaborée à base des meilleurs houblons bio d'Amérique, d'Europe et aussi de Belgique. Elle explose en bouche et dévoile des arômes fleuris et cuivrés. Elle titre à 6°.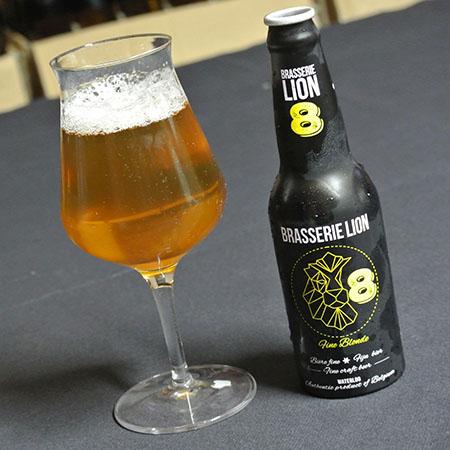 Lion 8
The exceptional fizz, the deep gold, the exotic fruit aromas and the mellow bitterness of this fine blond beer will delight your palate with an explosion of flavours. Tasting it is a unique experience.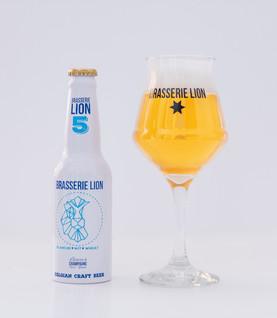 Lion 5
Lion 5 is a fine, certified organic white beer, based on champagne yeast, orange peel, malt and hops for a slight bitterness and an exceptional shine. To create a delicate fruity note, juniper berries are added during the fermentation.
Lion 5, a fine, refreshing beer.
Alc. 5% vol. / 33cl / colour: 8 EBC / bitterness: 11 IBU
Location