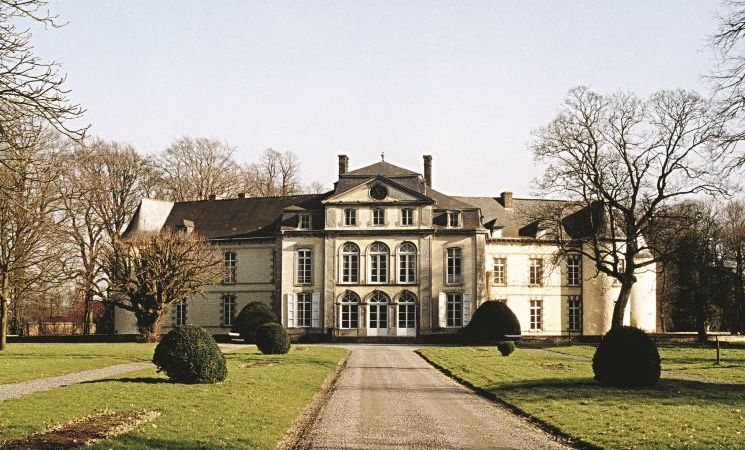 Description
30km from Brussels, the Bois-Seigneur-Isaac Château, listed as 'exceptional real estate of Wallonia', was converted from a feudal fortress in the 18th century. Its classic French-style facade is adorned with wide arched bay windows and topped by a triangular pediment. There is a round tower with arrow slits, a reminder of its days as a feudal fortress. The castle, which probably dates back to the 12th century, was one of a series of fortresses protecting the County of Hainaut from the expansionist intentions of the Dukes of Brabant. Behind the chateau, you can take a stroll around a charming French garden with an English-style park at the end. There are many wonderful trees to admire, several centuries old.
For five generations the Bois-Seigneur-Isaac Château has belonged to the Snoy family. It was home to Jean-Charles Snoy et d'Oppuers, a co-signatory of the Treaty of Rome which marked the birth of the European Union.
Did you know that the village of Bois-Seigneur-Isaac takes its name from Isaac of Valenciennes, a member of an illustrious Hainaut family? In the late 11th century he planted a wood, which still exists today, 500 metres from the chateau along Route de Lillois.
Opening
Open doors on two Sundays in late June and/or early July,
On heritage days
All year round for groups on reservation
Prices
Group (10 to 15 people):
Guided tour: €7/person
Guided tour + drink +cake: €10/person
If < 10 people, €70/group.
Equipments and Services on site
Location