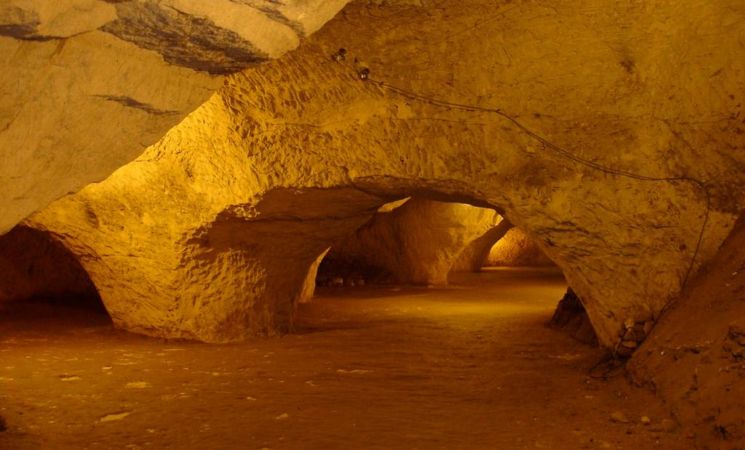 Description
These man-made caves, the only ones in Walloon Brabant, stretch over six hectares and have served multiple purposes over the centuries. This has included being used to shelter residents during the wars, as a hideout for the gang of Pierre Colon and his wife Marie Tirion until they were caught and hanged, as storage for farming machinery and for growing mushrooms for many years.
The site, which has been listed since 1993, is now privately owned and not open to visitors except for school trips organised with the Walloon Brabant Museum of Archaeological Interpretation (MiaBw) in Hélécine.
The Mushroom Association of Folx-les-Caves has been created here.
An educational visit can be organised via the MiaBw.
Visit language : French
Equipments and Services on site
Location