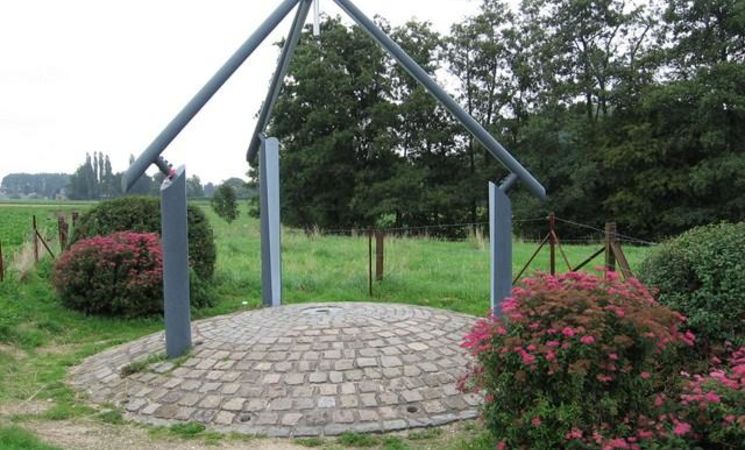 Description
Did you know that the geographical centre of Belgium is in Walloon Brabant, and more specifically in Walhain? In the locality of Tiège, in the valley of the Nil river, a metallic structure has been erected at this precise point. It was built by an architect from the municipality and includes various symbols that are unique to Belgium:
– the base represents the Earth's crust,
– the triangle is a simplified diagram of Belgium,
– the three pylons symbolise the three regions.
Before the Treaty of Versailles in 1919, the centre of Belgium was in Ittre as the three cantons in the east were not yet part of the kingdom.
Opening
Freely accessible
Equipments and Services on site
Location