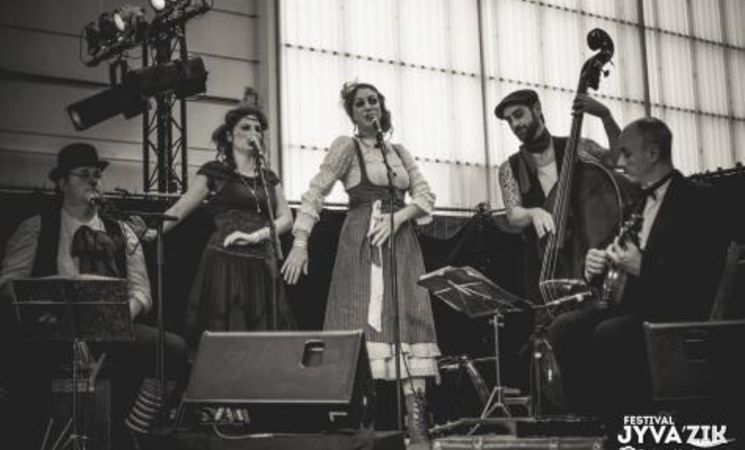 Description
A retro, indoor, offbeat music festival…. That's what the Jyva'zik Festival has in store for you! This hybrid and unique festival shakes things up by oscillating between electro-retro and alternative sounds of the 20s and 30s.
Come and immerse yourself in an extraordinary atmosphere with an amazing program. An encounter between the Roaring Twenties and the electronic music of the early 21st century.
Several halls and a large stage will host the artists over 2 days.
Practical information:
● Free drinking fountains are installed near the bars
● Presence of a cloakroom (1 hook = 1 €).
● Several food trucks
Prices
Location